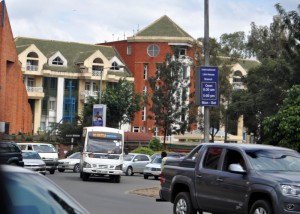 I have always imagined Africa to be a land far away.  Not because I had ever actually travelled there or looked up how far it was. Its just that Africa or the cradle of civilization as it is known seemed like a very mythical & exotic place, hence I suppose the mind as some sort of a self defense mechanism made it seem so far off. The thought however couldn't be further from the truth. At least the distance part of it.
I came to this conclusion as I have been in Nairobi, Kenya for the last few days, which is a country in Africa and it took me a grand total of six hours of flight time to get here from Karachi. So what was I doing in Africa? Well I was invited here to the global voices summit, global voices being an organization of new media users and netizens who do some very different very cutting edge work using the Internet. The summit was a wonderful affair but that's not what this is about and will have to be categorized into a different post, because this is about Nairobi.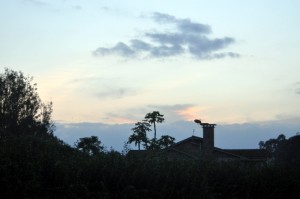 The first thing that strikes you when you land after your journey here, which was an extraordinarily pleasant one on Etihad is the graffiti. Nairobi is a city covered in graffiti, its on the walls its on the floor its peeking out of leafy corners in its more posher districts like westlands but its always there. You would think someone arriving from Karachi would be very accustomed to all this as it's prevalent here as well. However graffiti in Karachi is more in slogans and text while in Nairobi it's a curious combination of murals and words. It screams vibrancy in short and that I suppose is one of better ways to describe this place.
The airport is a smallish but modern type of place with finger print scanners and cameras to greet you on arrival at immigration. The staff is courteous and it took me a grand total of fifteen minutes to get my visa which is "on arrival" for Pakistani's take my luggage and step out into the crisp and cool 14 degree air of the city. Hailing down a taxi was also very simple as there are tons of drivers standing waiting for customers. The cab services to be trusted are available on a list here. Off course I did try other cabs which range from personal cars to luxury ones but its not a very savory experience for someone who is not good at bargaining. Oh yeah buying anything in Nairobi is like buying a goat for sacrifice on eid ul azha in Pakistan, you start at half the quoted price and go up..very slowly. Off course when I say buying I mean taxis and shopping not at restaurants which usually have fixed prices.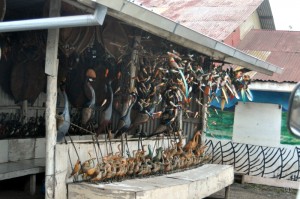 The second thing which strikes you about Nairobi when coming from Pakistan is the proximity of exchange value. Kenyan shillings as they are called are 80-85 to a us dollar and not very far from the 93-95 we are used to back home in rupees. A huge plus as it makes Nairobi not only easier to negotiate but cheaper for us as well compared to some of the other travel spots in the world.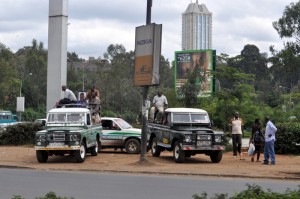 The third thing which strikes you about this city is its people. With a swing in their walk and the melodious Swahili language on their tongues they are as colorful as the place they call home. From their body language to the various beads and necklaces they sport and their easy approach towards life and its problems, you wouldn't think they are running in the same rat race as all of us. It may seem cliché to some people but when we got stuck In a huge traffic jam on the way to my hotel the driver just turned around gave me a wide grin and said "hakuna matata" before he put on Kishore kumar on his stereo.  Which leads me to the fourth striking thing about Nairobi, its enormous south asian influence.
People from our neck of the woods have been coming to Africa for a long time and settling here but I really did not know that our culture had seeped in to this extent. Every restaurant I went to had Indian things on the menu, including some of the most amazing dal chawal with lemon I have ever had and always the presence of masala tea which would wake up a half dead man at four in the morning with its strength and flavor. Not that Nairobi lacks in any of its local flavor for tea or the myriad of different dining options available here
So read on fellow traveller as we will in the next post go on to visit different places in this fantastic city among a chorus of asanta sana's ( thank you in Swahili) and jambo's (5 different meanings) to foot tapping hip shaking calypso music which reminds you again and again of the underlying feeling of "fun" in whatever you do here.