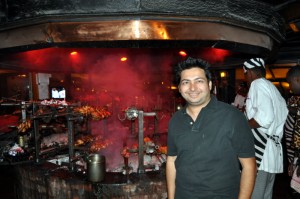 Jambo is a word from swahili which is quite fascinating. There are languages in this world with different contexts and different meanings to the same words according to how they are pronounced. However I have on my travels yet to come across a word which changes its meaning according to the circumstances it is uttered in. For example a jambo in the morning may mean hello but a jambo in the middle of an argument does also mean take it easy. shouting out jambo while taking a picture is just an exclamation of joy while a jambo in the middle of a football game screamed at the telly just means "YEAAAAAH"
Come to think of it, jambo is a word which could only be invented in a place like Nairobi, a city which defies its very existence. Known all over the world for its squalor and issues yet still there on the map as a major tourist destination with a little bit of everything on offer.
So after the first initial day of settling in at Nairobi, I decided to see the sights in this city with a few friends. Nairobi is a curious mixture of colonial and dictator in architecture, perhaps the style could be called oppression noveue as it has been seen by me in many a place with a post colonial chip on its shoulder. However it exhibits quite a flair for the tourist and I would recommend the following for sure!
a) Carnivore restaurant
Around 45 minutes from the westlands area the "Carnivore" as it is called certainly lives up to its name with the ability to serve chicken, beef, lamb, alligator, ostrich, turkey & horse steaks as well. The entrance to this restaurant is done up like entering a jungle. Very apt as this is the flavor the whole place exudes. The center of the restaurant is a huge fire pit with all kinds of meats roasting in it. One can either go for the buffet which is about USD 40 per person to eat as much meat as one can take or the ala carte menu where you can order per kg of assorted meats. 
At this juncture I must also mention that a live band is an absolute must in most restaurants in africa and carnivore is no exception, on most nights you will find a huge calypso concert taking place next door which is quite fun to join. It goes with the spirit of the whole city a virtual whirlwind of 
spontaneity
b) Nairobi national park
Obviously no visit to Africa would be complete without one of their infamous safaris. However if Masai mara's longer durations seems more out of sync with your schedule or budget there is still nairobi national park. It usually opens between 10am to 12pm everyday for entrance and costs about USD 40 per person. Its quite an experience in itself as you sit in custom fitted vans with extendable roofs lifted to give 5 people the ability to stand and gaze across the savanna as acacia trees shade lions, giraffes sway majestically  across the skyline and a relentless african sun beats down on the various species of white hippos, water bucks and zebras. The entire experience takes about half a day and will definately give you the taste of life in a jungle in all its precarious senses.
I have chosen not to highlight most of the things one can find in any large city because when visiting this place one has a chance to see something a little off the beaten track. However if it is shopping in the modern environment you desire then there is no place better than the west gates mall in westlands district here, where you can pay your odes to the gods of commercialism in every manner and designer possible.  Alternatively on mondays and tuesdays the traders of Masai market (local artisans) make their way to the second floor of this mall enabling you to buy local handicrafts without batting a fly in cool surroundings so thats something to look forward to.
In the global voices summit we had a chance to enjoy the euro league football finals with a lot of spanish and italian friends and we chose to do that at the k1 bar which has a large amphitheater like seating for sports events where we could take our bongos, sombreros and spirits to cheer our favourite teams on. So I would definitely recommend the K1 as a good watering hole for any kind of tourist visiting nairobi as well. As the academic/early nature of this conference forbade late nights we couldn't get past dinner on most occasions but were recommended the Lido club by many taxi drivers with a wide grin, apparently its the place to shake your cha cha at in nairobi.
So there you have it, its green its a bit wild and its off the beaten track, but still Nairobi has all the creature comforts as in java/coffee houses dotted all over it to aid any palette and taste make itself at home. With visa's on arrival in these times for Pakistani's and direct flights from a carrier like Etihad, this is the place to go when you can, and do remember – when in doubt? JAMBO!
_____________________
Most of the safari album courtesy of  Ekaterina Golubina